tran-scend
/tran(t)'send/
be or go beyond the range of limits of (something abstract, typically a conceptual field or division). to surpass (a person or achievement).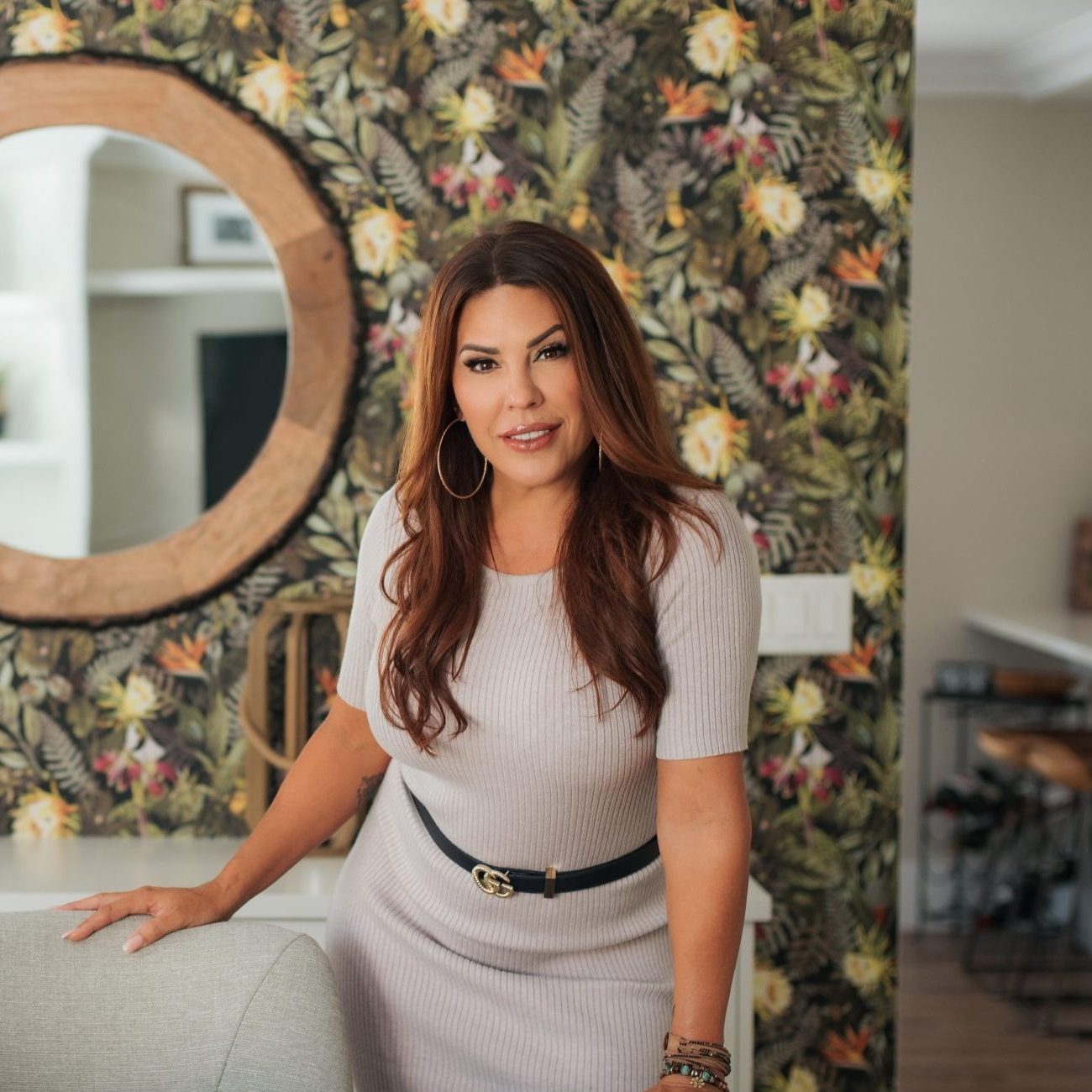 Why we chose the symbolic "peacock" for our business?
In several cultures the peacock symbolizes:
Rejuvenation Regrowth Respect Guidance Honour Awareness Integrity Balance
JENNIFER VADIK,
Founder & Certified Interior Designer.
What drew me to this industry? I firmly believe that both opportunity and a natural born "flair " has contributed to my success thus far . Growing up in a very small town in Manitoba, I quickly learned the value and importance of HOME. Having parents that took so much pride in even the humblest abodes using creativity & ingenuity has taught me the value of organization, style, and comfort right from childhood.
The impact of travel and culture in my life is always present and important to me, particularly in the world of staging and design. It's these cultural experiences and the appreciation of all the worlds' unique artistic offerings, that fuels me to create stylish and sometimes eclectic designs. The West Coast is an incredible influence in my life both personally and professionally. My love of the outdoors from backpacking and biking to kayaking, defines who I am when I am not working. These experiences inspire me to incorporate what nature has to offer in my design choices. Elements such as wood, stone, lush greenery and iron can be found in most my projects.
Above all. I consider myself a service focused professional with values such as trust and authenticity at the forefront. I believe that good old fashioned hard work and ethics will never steer you wrong, and that the relationships you form on the road to success are imperative!
With 11 years experience in the industry as a Professional Home Stager and the recent completion of the Interior Design Program, it was my divine calling to take the leap and create a heart-centric business that will carry me into my retirement years. I look forward to working with you and making your design dreams come true!
I have been working with Jennifer Vadik for over 5 years. She has not only impeccable design and staging skills, she also has a professional, and gentle way with my clients. She has a way of complimenting and encouraging change in ways that have both helped my clients achieve top dollar and helped me in having my listings presented in ways which they sell faster and show their best both online and in person. I would never hesitate to work with Jen, she is truly the best at what she does and I will always be one of her cheerleaders, feeling lucky that I have a resource such as her as part of my marketing team. She never says 'no' to me or my clients either, she always finds a way to work her magic for me in sometimes very tight schedules. She is one of the hardest working stagers that I have come across in this business and I so appreciate her!
Transcending PLACES,
INTO BEAUTIFUL SPACES
KRISTA KELLY
Founder & Senior Designer
I am your secret weapon.
When it comes to listing a home and marketing a property, I'm here to help.  Are you interested in elevating your brand? Do you want your listings to stand out amongst the competition?  Would you like to sign every prospective listing? By adding my professional design services to each and every listing, I can assure you, you will.
I've been in the industry since 2011 and have consulted on and styled over a thousand homes.  I have worked in homes ranging from 500sq ft studio apartments to 12,000 sq ft executive homes and each project is just as rewarding as the next. The clients that I continue to work with do so because they understand and appreciate the value that I bring.
We are essentially marketing most people's largest asset and it's a pretty BIG deal.  I love what I do, I love to help people and I want my clients to feel comfortable putting their trust in me. Connection and energy is of utmost importance to me. It's this connection that will help make the job run smoothly with a positive end result. I will happily tell your clients to pack away their treasured memorabilia and box up their Star Wars bobble head collection. I can also assist with selecting design elements from paint colours, lighting, hardware to furniture, decor and everything in between.
I would love to help you with all your design needs. Let's focus on the untapped potential and showcase the beauty of your home or listing together.
I am so grateful to have found the elusive job…. "if you love what you do, you'll never work a day in your life".
Cheers!
NATHALIE VAN MEENEN,
Project Coordinator & Stylist
After working in the corporate world for over 20 years, I finally decided to take the leap to pursue my dreams and do what I love! I'm a busy mom of 4 with an entrepreneurial spirit and creative passion for visual art and design. These skills brought me to this exciting position with Transcend Designs, and I'm thrilled to join a talented team of ladies who inspire me to continue my passion for interior design.
Thanks Jennifer and Krista!
Photos Speak Louder Than Words